Strange Ang3ls Release Announcement
DAVID MARK PEARCE is a guitarist, songwriter, sound engineer and producer from Cornwall, UK. He's most known for his work with YES keyboard player Oliver Wakeman and his contribution to Lisa LaRue's Project 2K9 album 'World Class'. PEARCE on his first solo album offers a fine mix of Melodic Rock and soft Prog Rock. The band on "StrangeAng3ls" features David Mark Pearce all Guitars, additional Keyboards and Backing Vocals, Göran Edman (ex-Yngwie Malmsteen, John Norum) and John Payne (Asia) on vocals, Lisa LaRue on keyboards; C S Brown (Ghost Circus) on bass; and Mikael Wikman (ex- Vindictiv) on drums, with a special guest appearance by YES keyboard player – Oliver Wakeman!
Pre-order your copy now through
www.metalheaven.net
www.amazon.de
www.amazon.jp
JUNE 24th in Europe and JUNE 27th in the UK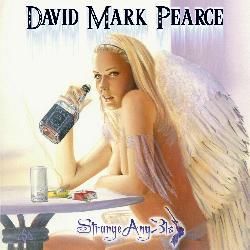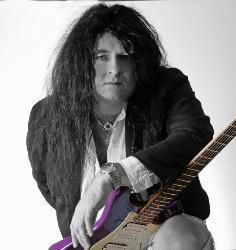 ---
October 13, 2010
DMP Debut Album "Strangeang3ls" Coming Soon!
"A POWERFUL SYMPHONY OF HEARTFELT MODERN MELODIC ROCK."
PAUL BAKER, ARFM

David Mark Pearce's debut album "Strangeang3ls" is currently being mixed!
The album, which contains 10 tracks of pure classic melodic rock, is a diary of experiences over the last ten years. The underlying theme is that in all our experiences, a 'strange angel' often appears that helps each person through a time in their own experience. "I feel every listener will be able to relate to the experiences, as well as the strange angel concept," said Pearce.
Joining Pearce, who plays all guitars on the album, is the following line-up:
Vocals:
Goran Edman
and
John Payne
Keyboards:
Lisa LaRue
, David Mark Pearce and Mike Clarke along with special guest Oliver Wakeman
Bass:
C.s. Brown
Drums:
Mikael Wikman
and
Damian Rodd
Violin: Steve Preston
Pearce has composed all songs on the album and has been recording this unique album over the last year. One of the tracks, "Tell Me Why" was previously released as a single and can be purchased through the DMP website.
However, the track will be remixed for this special debut album.
David Mark Pearce is the guitarist for The Oliver Wakeman Band as well as a member of Lisa LaRue 2KX. He has been featured on previous albums by Wakeman as well as LaRue, and can be seen on
"Coming to Town,"
a DVD released by The Oliver Wakeman Band.