Hiya folks, it's been a while eh? Anyway, i am very pleased to be able to share something new with you all that i was recently invited to be a part of and more music is on its way this year. I sincerely hope you are all well. Take care xxx
Oliver Wakeman & Clive Nolan announce Tales By Gaslight 3CD Box Set 
3 Feb 2021 
Oliver Wakeman reunites with Clive Nolan after 20 years to issue a 3CD Box Set - Tales By Gaslight featuring remastered versions of their 'future prog classics' Jabberwocky and The Hound Of The Baskervilles along with a new disc Dark Fables. 
The Tales By Gaslight box set, comprising 3CDs each with a 16-page booklet and 3 individual Art prints of the three covers, will be released by Burning Shed on 23rd April. 
Clive Nolan (Pendragon, Arena) and Oliver Wakeman (YES, Strawbs) first combined their considerable keyboard and compositional talents to create two rock opera/concept albums. 
Jabberwocky, released in 1999, was based on the famous Lewis Carroll poem. It was followed by The Hound of The Baskervilles (2002), inspired by the Sherlock Holmes novel penned by Sir Arthur Conan Doyle. The project was always intended to be a trilogy of musical interpretations of literary classics, but an album inspired by Mary Shelley's Frankenstein was shelved because of a lack of record company funding. 
This box set package also includes a third disc, featuring previously unreleased pieces that were intended to complete the trilogy. This third disc, Dark Fables, contains over 30 minutes of music conceived for the abandoned Frankenstein album. 
Nolan and Wakeman also found pieces which were unused from The Hound of The Baskervilles. These include The Man Called Sherlock which was the original version of the Overture and 221B, inspired by Sherlock Holmes' famous address. 
Unusually for the time, the first two albums featured a host of guest performances, including narration by Wakeman's father Rick and actor Robert Powell. Former YES guitarist, the late Peter Banks, Magnum vocalist Bob Catley and singer Tracy Hitchings appeared on both albums. Ayreon mastermind Arjen Lucassen lent his talent to The Hound of the Baskervilles along with members from the bands IQ and Threshold. The unique artwork was created by Rodney Matthews for the original Jabberwocky release. Peter Pracownik was the creativity behind The Hound of The Baskervilles artwork 20 years ago and has returned to this trilogy by lending his talents to the new Dark Fables artwork. 
In keeping with the spirit of the two previous albums, the new recordings feature the talents of, amongst others, Gordon Giltrap, Paul Manzi (Arena, Oliver Wakeman Band, Sweet) Andy Sears (Twelfth Night) and David Mark Pearce (Oliver Wakeman Band). Also included is an original reading of the Jabberwocky poem by Rick Wakeman. 
The Tales By Gaslight box set contains 3 CDs each with 16-page booklets including lyrics, previously unseen art work and many stories behind the creativity from both Wakeman and Nolan.  The first 250 box sets will also include a 4th limited edition numbered art print of the box set cover signed by Clive Nolan and Oliver Wakeman. 
Tales By Gaslight is available to pre-order now from Burning Shed with the official release on the 23rd April.
Announcement:
 It is with huge honour that I can announce to all of you that I have donated the title track from my debut album 'Strange Ang3ls' for the album 'Disaster Relief USA' to help raise funds for those people affected by Hurricane Sandy in America - please buy a copy of the album and help raise much needed funds for our friends over there. Everyone needs a 'Strange Ang3l' at some point in their lives and for the people on the east coast, USA, that time is NOW! Thank you - David Mark Pearce

Click here to purchase and help -
http://thereishoperecords.com/track/strange-ang3ls
---


UPDATE: Hi everyone, it seems it's been a little while since there's been any news from the DMP camp but rest assured behind the scenes I am is hard at work on new music and it's now coming out on release for you all to buy and enjoy - David Mark Pearce


The first of these exciting releases are two guest solo's. Firstly on the debut album by French singing sensations Sarah & Melissa Fontaine under the band name of  'Chasing Violets'. On the album titled 'Outside Heaven' produced by 
Frédéric Slama,
David performs on the song 'Cease Fire' - AVAILABLE NOW!!!!!!!!


The second album, due for release on November 23rd, is the latest album by 

Frédéric SLAMA,

entitled 

AOR: L.A. TEMPTATION. The album features a huge collection of the biggest names in AOR, including 'Strange Ang3ls' very own Goran Edman. It also features Paul Sabu, Tommy Denander & Paul Shortino amongst a whole host of others.
David performs on the song 'A Heartbeat Away' which also features House Of Lords vocalist 'James Christian' 
Go to the
Discography
page for more information and links to order these exciting releases. Stay tuned because more exciting information will be coming very, very soon - DMP Sep' 2012
---
HAPPY NEW YEAR TO ALL STRANGE ANG3LS
LETS ROCK 2012 TOGETHER
PEACE, LOVE AND LOUD ROCK MUSIC
- DMP -


---
デビッドマークピアース
奇妙な天使たち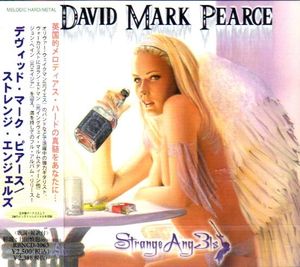 David Mark Pearce
Strange Ang3ls
Japanese Import now available in the DMP ROCKSHOP - Get Yours Now!!!!!!!!!!
---
A fantastic review by themayfairmallzine added to the -
Reviews page
---
---
---
---

STRANGE ANG

3

LS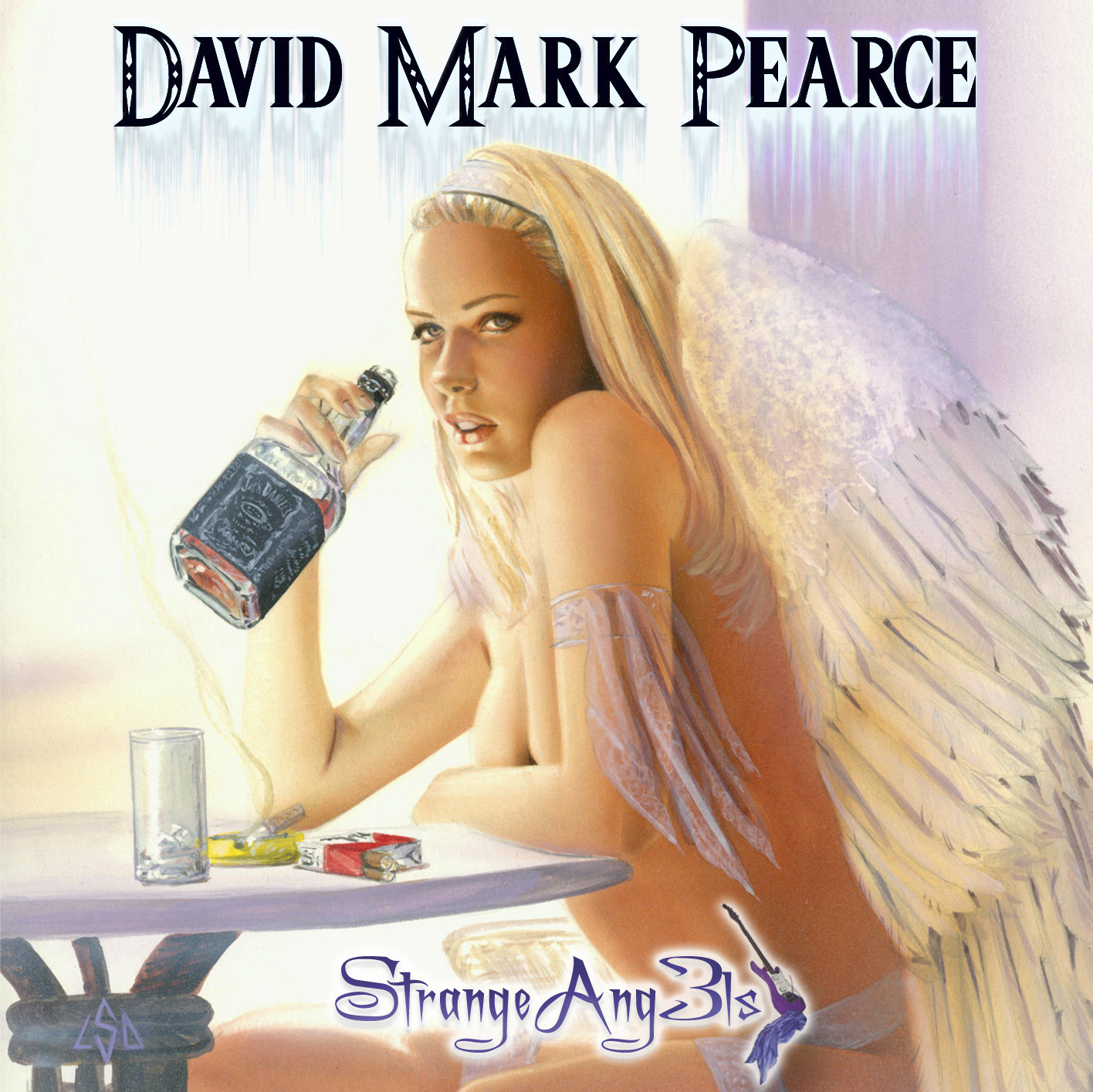 OUT

NOW

OUT

NOW

OUT

NOW





EUROPE


&

UK
---
---
---

Strange Ang3ls update
You can now pre-order your copy in the U.K through
www.play.com
www.amazon.co.uk
Released in the U.K JUNE 27th
Get your copy of this fantastic album
NOW
!!!!
---
Str

ange Ang3ls Release Announcement
DAVID MARK PEARCE is a guitarist, songwriter, sound engineer and producer from Cornwall, UK. He's most known for his work with YES keyboard player Oliver Wakeman and his contribution to Lisa LaRue's Project 2K9 album 'World Class'. PEARCE on his first solo album offers a fine mix of Melodic Rock and soft Prog Rock. The band on "StrangeAng3ls" features David Mark Pearce all Guitars, additional Keyboards and Backing Vocals, Göran Edman (ex-Yngwie Malmsteen, John Norum) and John Payne (Asia) on vocals, Lisa LaRue on keyboards; C S Brown (Ghost Circus) on bass; and Mikael Wikman (ex- Vindictiv) on drums, with a special guest appearance by YES keyboard player – Oliver Wakeman!
Pre-order your copy now through
www.metalheaven.net
www.amazon.de
www.amazon.jp


JUNE 24th in Europe and JUNE 27th in the UK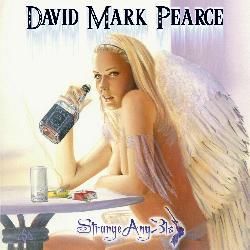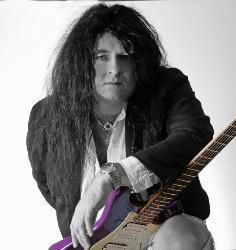 "A powerful symphony of heartfelt modern melodic rock."
Paul Baker, Soundscapes@ARfm, 2011